Wooden Signs & Interpretation Panels
All our wooden signs and interpretation panels are made from FSC (Forest Stewardship Council United Kingdom) certified timber from sustainable sources. We have a wide range of wooden signs and interpretation panels that will suit any budget.
Interpretation Panels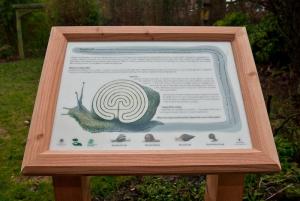 Interpretation panels are ideal for conveying interesting facts and information about a specific location, animal, plant or habitat to a user. Interpretation signs are ideal for use along nature trails, coastal paths, woodland walks and school nature gardens. We can design the information to be displayed on the interpretation panel or you can supply your own art work if preferable. Interpretation panels are hard wearing and can withstand the extremes of temperature and varying weather conditions. Interpretation panels can be mounted on almost any hard surface or we can supply a stand made from a material of your choice.
To find out more about our wide range of interpretation panels please click here.
Wooden Signs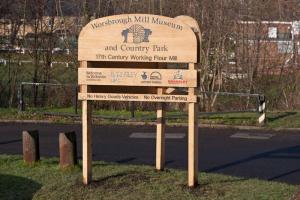 Our wooden signs can be used for many different purposes and in a wide range of locations. They are hard wearing and with proper care can last for years. Popular uses for our wooden signs include country parks and gardens as well as nature trails and paths. Our wooden signs come in all different shapes and size such as wooden ladder signs and directional signage. Each wooden sign can be routed with your chosen information and can even have logos, emblems and badges engraved. It's also possible top add colour to the sigs for that little bit of additional detail.  Some of our nature signs have included routed headers and footers that allow for the incorporation or additional signs and lockable notice boards. These are ideal for parish council notice boards and church notice boards.
At Nature Sign Design we pride ourselves in making quality, long lasting and environmentally sound products that will last for years with proper care. We have a team of craftspeople and designers based in the North West of England who will help you choose and design the perfect wooden sign or interpretation panel.
Also view our Wooden lecterns and Steel lecterns