High Pressure Laminate Signs
High Pressure Laminate Signs, also know as CHPL, and more often called High Pressure Laminate signs or HPL signs are made by layering high-resolution printed designs between layers of melamine sheets with an additional core of layers. The core layers are kraft paper core stock from post consumer recycled content.
No solvents or toxic chemicals are used in the process, and our CHPL is a chemically inert material. It does not emit harmful volatile organic compounds (VOCs). Our printers only use eco-friendly, non-VOC emitting water-based inks.
The manufacturing process and products are environmentally friendly and we continue to make sustainability a priority even as we improve upon our CHPL quality and performance.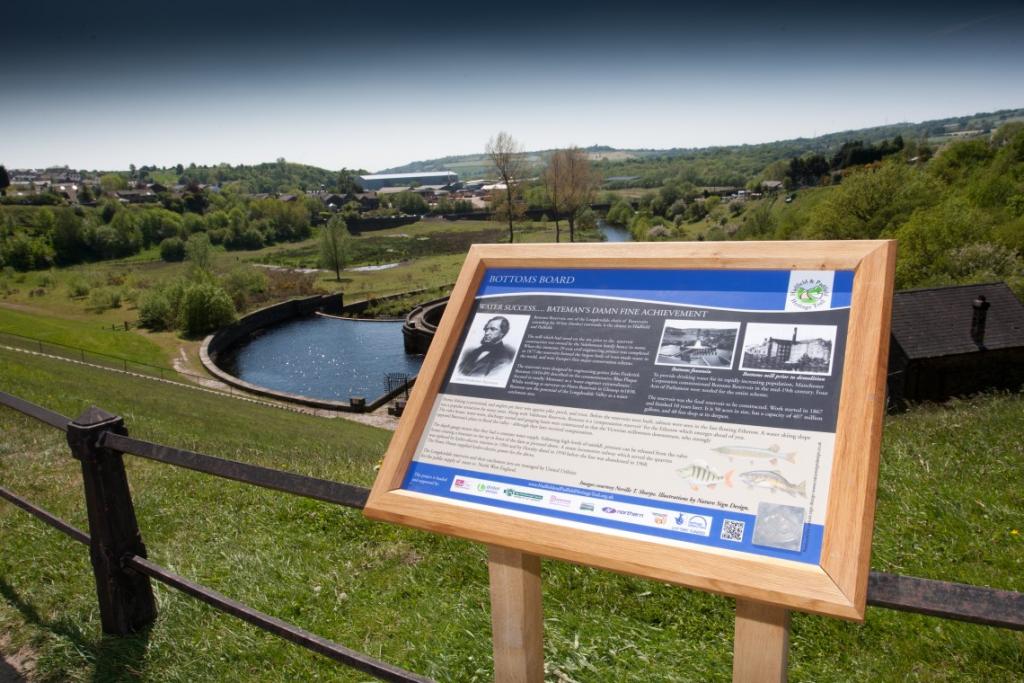 The product is pressed for an extended time with high heat applied to bond the individual laminate panels into a durable solid manufactured material. The resulting custom high pressure laminate signs are suitable for a wide range of purposes including external signs such as orientation maps, interpretation signs, way-finders and finger posts. They are also ideal for internal use such as directional signage, displays and even architectural products and wall display systems. High pressure laminates also have the added advantage of being suitable for precision cutting. They can be cut into almost any shape, the possibilities are only limited by the design you choose.
High Pressure Laminate Signs -The Manufacturing Process
Custom High Pressure Laminate signs have many outstanding characteristics including resistance to high impacts and abrasion. They are also impervious to moisture making them ideal for external use such as signs. CHPL can be used in variety of situations and is ideal for use in the following places:
Museums and exhibits.
Parks and gardens.
Hospitals and health care.
Business and commercial property.
Retail display.
Zoos, aquariums and theme parks.
Nature Sign Design apply their high standards to designing and producing custom high pressure laminate signs. We work closely with you, the client, to achieve the desired outcome. Here is a small example of some of the signs we have created with high pressure laminates.