Wooden Signs
At Nature Sign Design we pride ourselves in having a can do attitude towards any project we undertake. From the simplest handmade wooden signs, through to large scale interpretation panels across nature reserves. We use the same custom focused approach to creating high quality designs. This ensures that all our products are made of the highest quality timber and to your exact requirements. We try to use FSC (Forest Stewardship Council United Kingdom) sourced timber whenever possible. And all our work is carried out locally in the North West of England.
Wooden Signs for Business and Directional Signage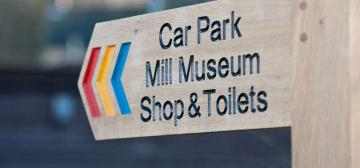 We offer a wide range of options that can be used for a multitude of purposes. Often used in country parks and estates as well as around the house and garden. We design each wooden sign specifically to your needs. If you need complicated directional signage. We can produce wooden ladder signs. Alternatively, you may consider using fingerposts. We have found these are the perfect solution for directional signage in some cases.
Wooden Signs for the Home and Garden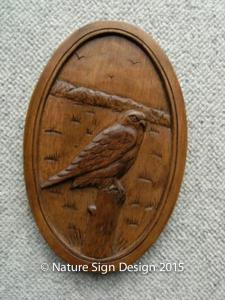 Our simple wooden signs can be used around your home or garden. The are ideal for use outside the home as an alternative to traditional house numbering styles. If you are looking for something more unique than a wall plaque. Our wooden house signs or freestanding signs can make the entrance to your home stand out.
Oak Wooden Signs
Due to its fantastic natural characteristics oak is the most popular wood used in our signs. One reason for this is that oak ages naturally. Meaning the finish on the sign lasts over a number of years. And if well looked after, oak will last a lifetime. Oak has a distinctive appearance with a varied grain and texture. If the sign is a gift, we are able to route any message on the sign. If possible, we can even engrave images and paint them for a really amazing finish.
Lettering, Borders and Directional Signage
If you are unsure which type of sign you would like. Or even don't know which one suits your needs best. At Nature Sign Design we have a team of professional designers and craftspeople who will help you choose the type of signage you need.
Every wooden sign we make is made to order. You won't be picking something off the shelf. This means you can include carved lettering of your choice. As well as borders, images, emblems and any directional information required.
If you need some inspiration. Take a look at some of the work we have completed previously below. If you would like to take a closer look, click on any picture to see an enlarged version.