Waymarkers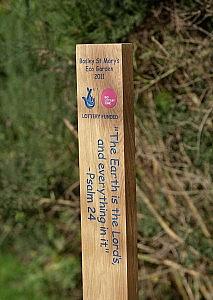 All Nature Sign Design handmade oak wooden waymarkers are made from FSC (Forest Stewardship Council United Kingdom) certified timber from sustainable sources.
Waymarkers are an ideal way of marking out a route or path. They work especially well in the countryside and outdoors. They are often used to mark out footpaths and bridle paths.
All Nature Sign Design handmade wooden waymarkers are made from FSC sourced oak. We rout and hand paint the waymarkers in any design of your choice.
As they are made from oak they are ideal for outside use. They also age beautifully over time and will enhance any nature trail or bridal path.
The gallery below shows just some of the waymarkers we have been commissioned to create in the past. These are for reference and show a variety of different designs that can be ordered from Nature Sign Design.
At Nature Sign Design we pride ourselves in bespoke creations that meet your specific needs. We have a team of craftspeople and designers based in our workshop. They have a wide range of skills and experience and will help you design exactly what you need.
For further details regarding our waymarkers please complete the enquiry form opposite or call 0161 980 4883 or 07900603815 and we will be happy to discuss your specific design and waymarker sign requirements.