The great educationalist and author, Dr Seuss once wrote: "You have brains in your head. You have feet in your shoes. You can steer yourself in any direction you choose."
It's what we at Nature Sign Design believe too, it's called wayfinding. What we do though is to help you navigate your way and sometimes have a bit of fun while doing so.
We've been designing and installing signs for a long time and we knew early on that we were… ahem… heading in the right direction. The feedback we always receive is so positive, but – and here's another bad joke – we don't like to stand still. Standing still is like going backwards and we don't want to fall behind.
That's why we have recently been researching new ways to improve what we do, resulting in our bringing in new products to make the journeys we help create even more enjoyable and more informative.
Rubbing Along Well
A lot of our work can be found in 'outdoor classrooms' like parks, coastal paths and nature trails in forests and woodland. Our brass rubbing plaques on oak posts particularly have been a fantastic success, because they are so interactive. Each depicts an animal or plant associated with the area it is located in and they can be incorporated into activity sheets or booklets which encourage visitors to explore their surroundings and interact with each post along the way.
They are a great way to keep children engaged on longer nature trails. The posts make the nature trail a game that the children are encouraged to complete by collecting or "rubbing" each post. However, we are now working on making these great educational tools even more inclusive.
We have introduced an aluminium version with zinc plaques on to which we can incorporate braille which makes them more accessible and practical for blind or partially sighted people, especially children.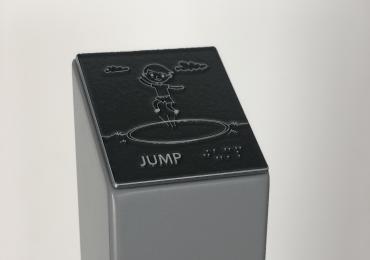 Rubbing posts have been around for a while, but surprisingly there is nothing currently like this on the market and we are very excited to be at the forefront of this very simple and satisfying innovation.
It means now that everyone can have a proper experience whether on a nature trail or in a playground and collect all the brass rubbings. In fact, there is no limit to the subject matter so they can conceivably be installed anywhere suitable.
What's more the aluminium/zinc posts are lightweight and durable, environmentally friendly and fully recyclable and are child friendly with safe radius corners with no sharp edges. They are available in a variety of sizes and any colour and as you would expect we regularly work with our customers on bespoke ideas as well having a catalogue bulging with off the shelf options.
Teak a look
Another new concept for Nature Sign Design is expanding our noticeboard range. Lockable noticeboards are very popular being ideal for displaying information outside.
Our lockable noticeboards are made from oak, steel or aluminium. They come in up to three parts with either cast or routed headers or footers. Each lockable notice board can be free standing on posts or wall mounted. They are glazed with 4mm polycarbonate, and cork backed for notices to be pinned inside.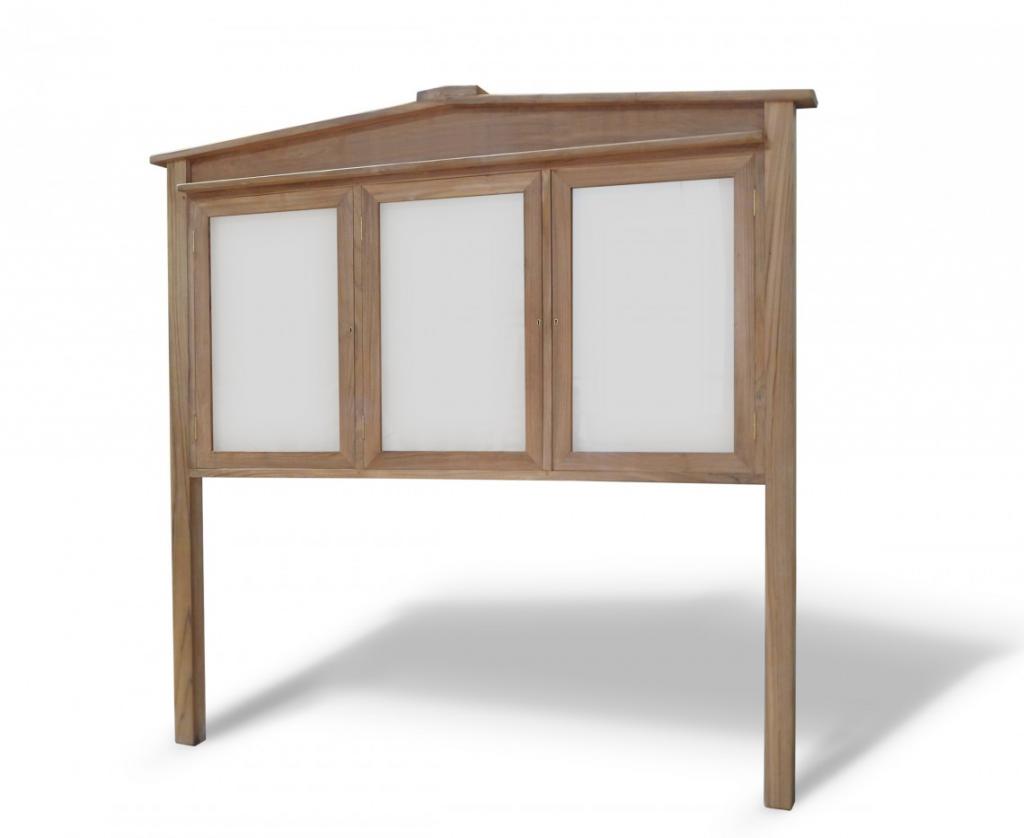 While we will continue to use oak, we are now launching a new range in teak to complement our range. Not only is it gorgeous, it's exceptionally tough and durable and can last for decades in all weathers – never mind garden furniture, it's even a wood of choice for boats! That means it's ideal for noticeboards that are exposed to all the elements and even when teak weathers it still looks beautiful.
Its natural oils and resins resist both rotting and pests. It paints and stains well if required and unlike some other woods, teak's strength also means that it holds screws, nails and other metalwork well which don't corrode in the wood.
We love what we do and where we do it and we want our work to last and to be enjoyed and be useful for all for years to come. These new products are helping to achieve this ambition.
We are equally passionate about why we do it. We firmly believe that everyone, no matter what their circumstances have the opportunity to explore and learn outside. As Dr Seuss also said: "Today is your day. Your mountain is waiting, so get on your way!"