Oak Memorial Benches
At Nature Sign Design we specialise in hand made oak memorial benches. All our benches are made from FSC sourced wood. You can choose to have a bespoke design engraved into you bench with a message or you own choosing.
Our memorial benches can be for for loved ones or maybe a historic event you would like to commemorate. We have made several oak memorial benches for groups such as the Newcastle Battalion of World War One. This memorial bench was unveiled in Authuille in France in June 2015.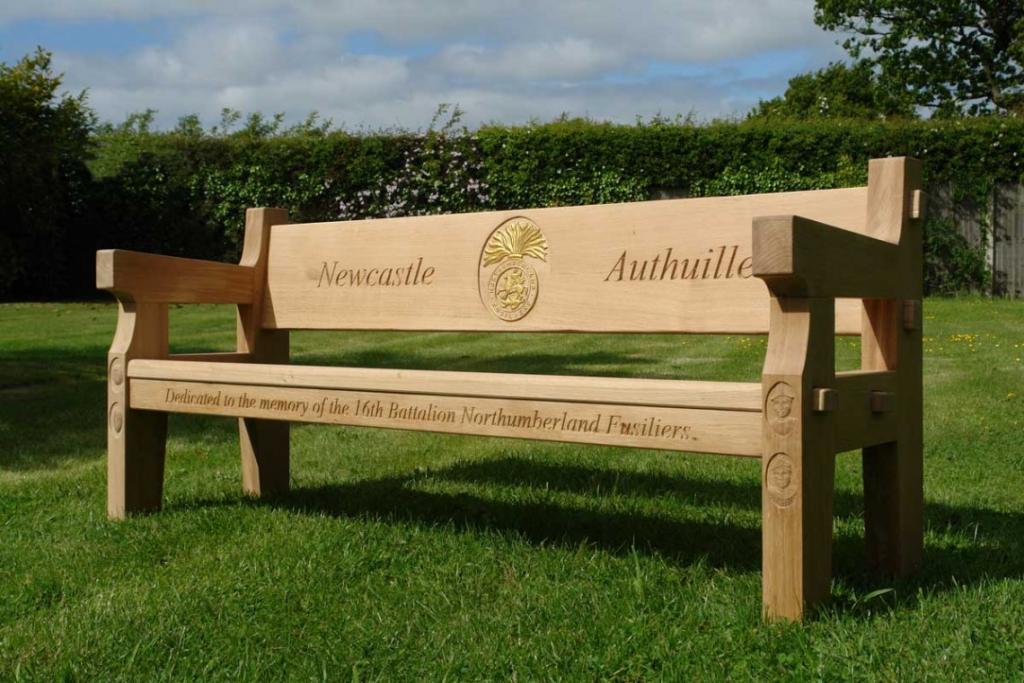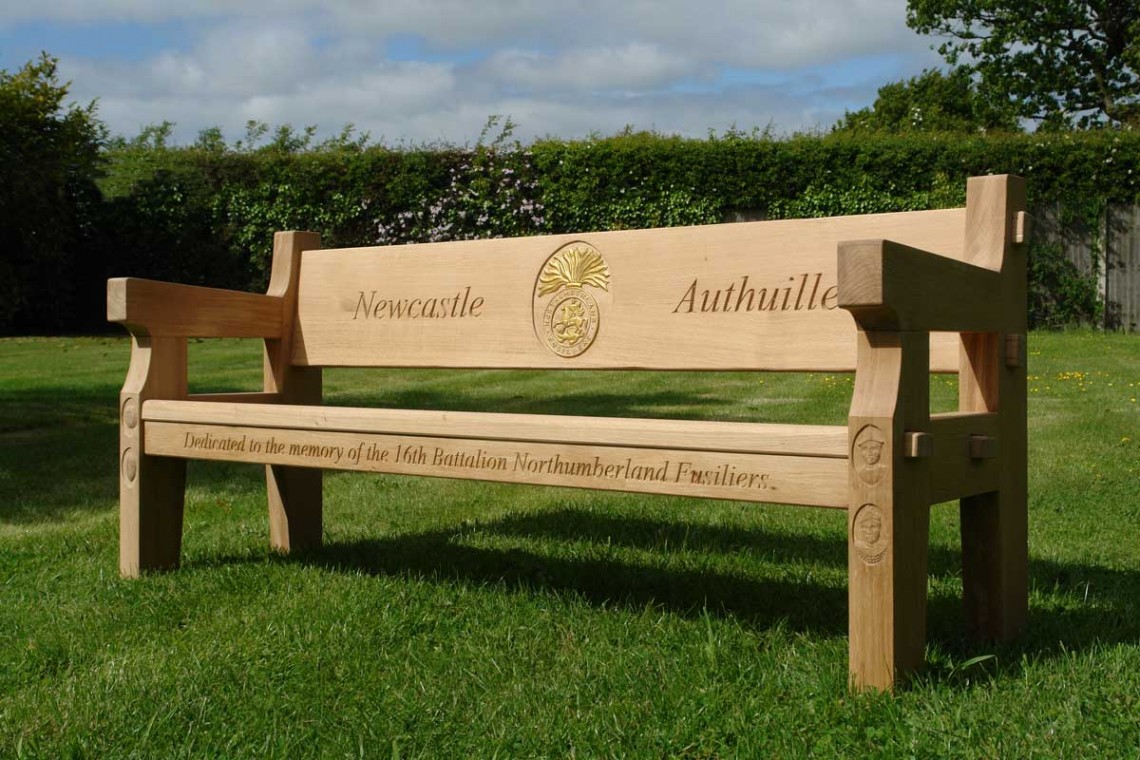 Memorial benches can include engraving, carving and even painted relief work. At Nature Sign Design we have a great team of designers and craftspeople who will be able to bring your ideas to life.
Most of our hand made wooden memorial benches are crafted from FSC oak. FSC source oak helps ensure that the bench in environmental sound. Whilst oak is a robust and long lasting timber that will age beautifully over time.
If you would like to enquire about one of our hand made wooden memorial benches please complete the contact form on the right. If you have something special in mind or would just like to find out some more information about our wooden benches please contact us here or just give us a call.